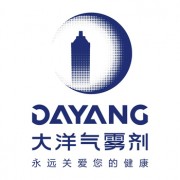 As the biggest aerosol manufacturer in Asia, DAYANG has 17 years experience in professional field. It covers 120,000 square meters building area and has a complete self-owned line of product. More than 70 million bottles of our products are exported all over the world every year. Meanwhile, it is the first enterprise with independent R&D Department. The performance index of our products reach superior level home and abroad on the basis of scientific materials and experienced experts.
our factory mainly produce All Purpose Spray Adhesive,Contact All purpose Adhesive,Contact Sponge Adhesive,Embroidery Spray Adhesive,Multipurpose Spray Adhesive,Remover,Sponge Spray Adhesive,Spot Lifter,Silicone Thread Lubricant,Glue, Spray Adhesive.
Regards!
Josie
/
Sales representative
Dongguan Dayang Aerosol Chemical Technology Co.,Ltd.
Email: market3@dayangsprayidea.com
Whatsapp:+86 13826920879
Website: www.sprayidea.com